Mi Body Composition Scale

Xiaomi Smart Trash Can

Xiaomi Dash Cam

Xiaomi Smart Alarm Clock
Best Xiaomi Gadgets
What are the best Xiaomi products in 2019?
Xiaomi, over the years, has made some tremendous products. They have taken the world of electronics and manufacturing by storm and have made some super reasonable tech gadgets, home appliances, electronics and more. Today we pay tribute to some of Xiaomi's best gadgets. 

If you are looking to find the Best Xiaomi Gadgets, check out the list below! 
Must Have Xiaomi Products
#1 – Xiaomi Yeelight Candela 
The Xiaomi Yeelight Candela is a nifty candle replacer. It has the features of a candle with its light flickering feature. This simple device looks beautiful and is perfect for creating a romantic setting at home. It can be connected to other Yeelight Candelas to create a chain-light system. This is an ambient light device and its perfect for the aesthetics. If you are looking to beautify your house with lighting, this should be on your list! 
#2 – Xiaomi Infrared Faucet 
The Xiaomi Infrared Faucet is straight from the future. People waste a lot of water using faucets and if you are concerned about that or if there is a water crisis in your area then you can consider buying this nifty device. How does it work? Once you set this up, the sensor on the faucet picks up hand movement and then water flows for a brief few seconds and once you remove your hand, the water immediately stops. This is a perfect marriage of automation and water savings! 
#3 – Xiaomi Smart Trash Can 
One of the most annoying chores is clearing out the garbage. If you hate doing it, then Xiaomi has a solution! The Xiaomi Smart Trash Can is a device for all automation lovers. The Trash Can on the press of a button can wrap and close the trash bag and it can also set-up a new trash bag by itself. Through the app you can get notifications about the trash can being full! A pretty nifty device that can save a lot of time! 
#4 – Xiaomi Soap Dispenser 
Another nifty gadget that you place in your house is the Xiaomi Soap Dispenser. This is a beautiful device that automatically dispenses soap the moment you point your hand underneath the sensor. This automatically gives out soap to wash your hands. This is perfect if you don't want to mess your dispenser. This is a cool gadget to have and a great gift as well! 
#5 – Xiaomi Smart Camera 
A lot of times you will need to keep an eye out on your house. If you have a pet or an elderly parent. The Xiaomi smart camera plays the perfect role of being a communication device mixed with a camera. It can record and play videos in real-time through the app and also.
#6 – Xiaomi Mi Band 4 
The Mi Band 4 is one of the most popular fitness bands out there. It is a massive improvement on the Xiaomi Mi Band 3. It has a 0.95-inch AMOLED colour display. The 135 mAh battery is an improvement on the 110 mAh of the Mi Band 3. It runs on Bluetooth 5.0 and has 16MB of flash storage.
It has one of the most accurate heart rate monitors among fitness bands!
#7 – Xiaomi Smart Doorbell with Camera
One of the most popular Shark Tank rejections was that of Ring, the smart doorbell camera. Xiaomi has made its own version of the smart doorbell camera that is pretty awesome. It has numerous features like a motion detection sensor and a recording feature and also an audio feature where you can speak to the person outside the door through the speaker. The camera also can take photographs of the person outside. If you are in an unsafe neighbourhood or apartment, you should get a Xiaomi smart doorbell camera! 
#8 – Xiaomi Smart Alarm Clock 
The Xiaomi Smart Alarm Clock is a pretty nifty gadget that could be your perfect companions even during travels. The LED display is visibly bright and that can be dimmed on demand. You can also set up a reminder for various chores where the Alarm clock uses the AI speaker to read out the reminders.
#9 – Xiaomi Mijia Projector 
I've always loved projectors. For some reason, I've preferred them over television for watching movies. The Xiaomi Mijia Projector is the best of its kind. It's super cheap and it's super awesome. It can project comfortably over a distance with crystal clear 720p clarity. It's easy to carry and super portable as well. 
#10 – Xiaomi Walking Pad 
Fitness is a very important thing and for a lot of people they don't have the time to go to the gym or the commute is a deterrent or even paying a monthly membership is ridiculous. Xiaomi has a simple solution for this with the Xiaomi walking pad. The Xiaomi walking pad is an awesome device that lets you walk in your house. It's not as big as a treadmill and can be easily stored under a bed. If you can't do much, but want to try in terms of fitness, then the Xiaomi walking pad should be on your list! 
#11 – Xiaomi Electric Toothbrush
Everything has gone electric and recently we've seen a spate of new electric toothbrushes in the market. A lot of people have said that an electric toothbrush doesn't do much. But if you look at advice from dentists there are movements we need to make while brushing our teeth that we don't do. This is where an electric toothbrush comes in. The Xiaomi electric toothbrush has various settings for pressure, tooth sensitivity and more! 
#12 – Xiaomi Pocket 2 Speaker 
The Xiaomi Pocket 2 speaker is one of my favourite Xiaomi devices that are going around. They have the perfect size and the perfect sound and the bass. If you are ever looking for a good portable speaker, then the Xiaomi Pocket 2 speaker will be the perfect companion. 
#13 – Mi Body Composition Scale 
If you are on your fitness journey and are looking for those small validations in terms of weight, then the Mi Body Composition Scale can come in handy. More than just being a weighing machine, it also checks your body fat percentage, water content and more. If you are into fitness, this is a product you need today! 
#14 – Xiaomi Smart Robot Vacuum Cleaner 
One of the most loved devices is the Roomba. The robot that automatically cleans the house. Xiaomi has their own version called the Smart Robot Vacuum Cleaner. It goes through the lengths and breadths of the house by mapping the landscape of the house and uses advanced AI techniques to clean the entire house. 
#15 – Xiaomi Action Camera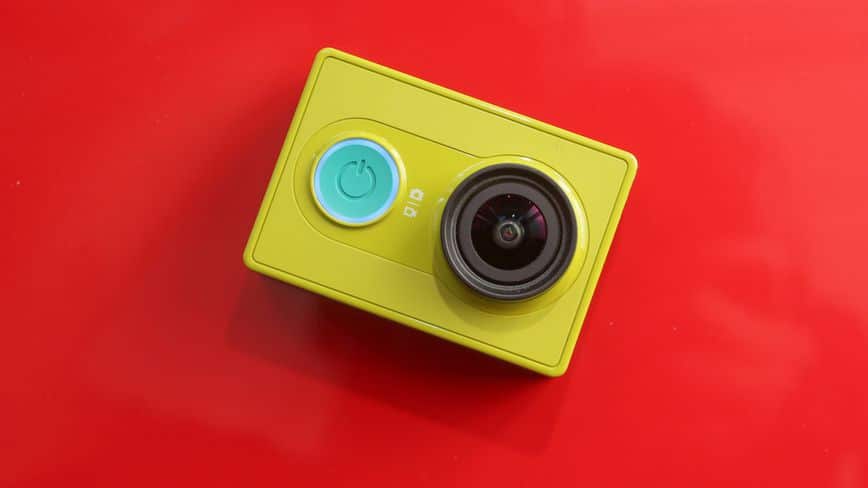 The demand for action cameras have skyrocketed after the arrival of Go Pro. Xiaomi has joined the bandwagon with awesome action cameras that look great and work great! They shoot in 1080p and have the OIS stabilization feature and can work for 3 to 4 hours continuously. If you are looking for a camera to capture your images during your activities, you can rely on the Xiaomi action camera! 
#16 – Xiaomi Air Dots
One of the biggest competitors to the Apple Airpods is the Xiaomi Airdots. This nifty little device is a truly wireless earphone that can compete with the best. The Xiaomi Airdots have a certain sense of class to them. It comes with a black charging box and the Airdots fit in the ear snugly. It has a great sound with impressive bass and is one of the best Xiaomi gadgets! 
#17 – Mi Air Purifier 
Our cities are getting polluted and the air we breathe is getting more polluted. The only safe space is your home and that is also getting affected by dust, debris and other pollutants. The only way to keep the air around you clean is with an Air Purifier and Xiaomi makes some pretty amazing Air Purifiers that clear out all the pollutants from the air. 
#18 – Xiaomi Dash Cam
One of the best selling Xiaomi devices of all time is the Xiaomi dashcam. This is a pretty simple device that does a lot of work. The Xiaomi Dash Cam is an awesome device that works both as a driving help device as well as an insurance device in case accidents happen. You can do much more with this device by finding where you have parked and also remotely checking up on your car and seeing what's in front of it. The device also takes a photo of the front when your car is hit when it's stationary and parked. 
#19 – Xiaomi Amazfit Stratos 
If there is one thing that Xiaomi has really got good at, it's smartwatches. Leading the way is the Amazfit Stratos. It has a circular dial with a 1.3-inch screen. It works with both iOS and Android devices. It has a lot of sports tracking features such as running, cycling, elliptical and others. This smartwatch can also be used underwater and the battery life is about 5 days, which is pretty good!
#20 – Xiaomi Yeelight Lamp 
The Yeelight Lamp is a truly awesome product. You can illuminate your house in any colour you want with a wide range of options and over 16 million colours. It can provide a really good ambient light in your house and it can also let you access the light through the app!
Also Read :