As most of you would know, Xiaomi is not just a smartphone manufacturing company anymore. They manufacture everything under the sun. From toothbrushes to robot vacuum cleaners and more. Today we get to the best Xiaomi Home Appliances that you can buy.
Xiaomi Home Sweet Home
Xiaomi Wireless Charger with Light
Xiaomi Smart Body Weight Scale
---
#1 – Photo Printer
#2 – Robot Vacuum Cleaner
One of the most time consuming things around the house is sweping your home. Everyday dust gathers and you have to spend a good 20 minutes to clean it. Why go through the hassle, when you have the Robot Vacuum Cleaner?

The Robot Vacuum Cleaner from Xiaomi is a big time saver and keeps your house clean. You can set a perimeter and make your robot cleaner work on a specific area. It has a run time of a few hours and it's more than enough to clean your home.

If you spend 20 minutes vacuuming your house, then you've just saved 25 hours every month!
---
#3 – Bedside lamp

Who doesn't love lamps? Lamps are non intrusive, they are by the side and give you light as and when required. The Xiaomi Mijia Bedside Lamp, takes it to the next level. The bedside lamp comes with 400 lumens which is pretty bright and is enough for you to read your book before you get to sleep.

The colours can also be changed. Tired with the yellow? You can change it to orange if you want.

What makes the Xiaomi Bedide lamp a stand out is the option to control it with your app. You can use voice recognition to control the lamp.

You can also set-up a waking time and a timer to wake you up gently.
---
#4 – Smart Humidity Sensor

Your house getting too warm? Don't let your house become the desert. Make sure you have a Xiaomi smart humidity sensor that also gives you temperature details. This way you know when to switch on airconditioning in your house without having to feel the heat to gauge.

If the humidity is too low, you can choose to turn on the Xiaomi humidifier, through the app. Control the weather in your own house with Xiaomi's smart humidity sensor!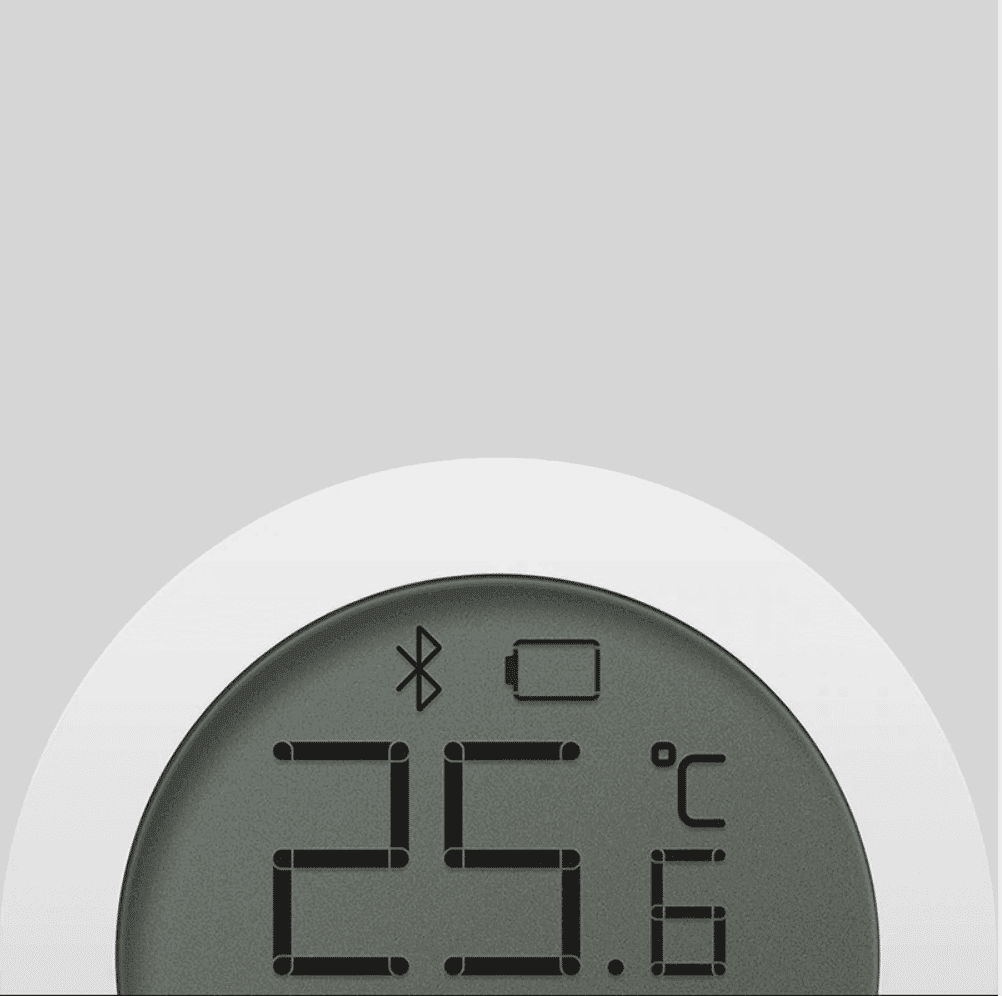 ---
#5 – Door/window sensor

Have you ever entered a dark room and searched for the lights and in turn stubbed your toe against a table leg? It's happened to all of us. It's 2020 and you shouldn't be stubbing your toe in the dark.

The Xiaomi door sensor syncs with your smart lamp and automatically switches on the light, when it senses that the door has been opened. There is another use case for this, attach a window sensor to your windows and when the windows are opened, your airconditioners will automatically get switched off.

You can also use the door/window sensor for safety, by connecting it with your alarm. If somebody tries to break-in, you get a notification and an alarm starts ringing.
---
#6 – Alarm System

The Xiaomi Alarm System is a one of a kind solution that takes your home safety and awareness to the next level. This is a multi-use product and syncs well with other Xiaomi home products. Here is how it can help!

The alarm system has a speaker, where you can play the radio from the speaker itself. It has an online radio that you can play through your app. The outer side of the alarm system has a light that can be turned on and it has over 16 million colours.

The bell is customized to your needs and can be remotely controlled. It syncs with other Xiaomi home devices. If you use a sensor, you can automatically turn on the alarm light in the night, when you get up.

The use cases are endless.

---
#7 – Yeelight

The Yeelight has been one of the most popular home lights around and we know the reason why. Xiaomi has taken the simple bulb and made it technologically advanced. The Yeelight has many features and some of them are listed below.

You can connect your Yeelight to the app and switch on and off the light directly from your phone. You can also connect the light to Alexa or Google Home and instruct your personal assistant to turn on and turn off the light.

The Yeelight comes in multiple colours, over 16 Million, which can be used for various purposes. Having a house party? Enthrall your guests with various lights.

The brightness also can be controlled. Just intruct your personal assistant to keep the brightness at 50% and you are good to go!

Read more about Xiaomi Yeelight Review
---
#8 – Key Wall Switch

Have you ever wanted to go truly wireless? Then the Xiaomi Key Wall comes to the rescue. The Key Wall is the first truly wireless switch. It syncs with all your devices and let's you control all the wi-fi enabled devices like lights and sensors and so on.

You can also set it up outside your house to use it as an alarm bell.
---
#9 – Wireless charger

The Yeelight Wireless Charger is one of those nifty and useful devices that serve multiple purposes. First of all it's a wireless charger that does not require cables. Which means, you can just place your phone there and charge it. It works well with iPhone's, Samsung Phones, Xiaomi Phones and Huawei and others.

The second, there is a small LED Night light that you can turn on easily and give you some illumination in the dark.

---
#10 – Water immersion sensor
In our busy day to day lives, there are things we forget and really regret. Like forgetting keys. But there are other things that are more dangerous to us. Like leaving the tap open or the shower open and forgetting it. There have been numerous cases of houses getting flooded and the expenses for repair have cost north of $10,000. There's a simple solution to help you with this.

The Xiaomi Water Sensor, senses the height level at any location. This can be the floor of your bathroom or a tub.

This is a simple solution for a big problem.

---
#11 – Xiaomi Smart Clock

If you thought alarm clocks can be replaced, think again. The Xiaomi Smart Clock is taking the alarm clock to the next level. This smart alarm clock not only shows you the time, but also can be used as a speaker to control other Xiaomi devices.

There are also numerous settings such as nap and meditation, which comprise the dynamic alarm setup. If you can't find your phone, you can with the help of the Xiaomi smart clock.

It senses the night in the light and automatically displays the time.
---
#12 – Wifi Light
If you are looking for lighting options to illuminate your entire house, you can use the wifi lighting options from Xiaomi. They can be easily fixed to the top with clasps and also can be controlled using the Mi Home app.

These Wifi lights emit a warm light that is soothing for your eyes and also illuminates your entire house.
---
#13 – Xiaomi Weight Scale

On a strict diet? There's no way to tell if you are making progress unless you check your vital numbers. Just measuring your weight is a misleading number as your weight is distributed by muscle mass and fat mass.

You need to check your body fat percentage, but taking a trip to the gym or a clinic isn't necessary. Get the Xiaomi smart scale and you will be able to measure body fat, bone mass, muscle mass, moisture mass, BMR, visceral fat and protein count.
---
#14 – Xiaomi Auto Soap Dispenser

Xiaomi is focused on taking everyday objects and adding value to them. With the Xiaomi Soap Dispenser, you can have a no contact soap dispensing experience. The nearfield infrared tracks your hand movements and dispenses 0.25 seconds of soap. The design also seamlessly sits in any bathroom.
Ready for a quick wash, get the Xiaomi Auto dispenser.
---
#15 – Xiaomi Mop
Sweeping has been automated with the Robo Vacuum, but what about swobbing? Currently users have to fill water in a bucket, dip the mop, take it out, wring it, replace the water and more. With the Xiaomi mop, the water source is in the mop itself. Just fill the tank and press the button to release the water you require.

With the Xiaomi mop, your swobbing time reduces by 50% and no grunt work is involved.
---
#16 – Xiaomi Screw Driver

When was the last time you were looking to fix a screw and you didn't have the right driver? Xiaomi solves this problem with its Wiha screwdriver. This screwdriver comes with various heads and has a concealed magazine, a steel batch head and an extra extension rod.

Integrating it with a screw head is also relatively easy!
---
#17 – Xiaomi Red Wine Opener
Opening wine bottles isn't like the ones you see in the movies. A corn open can easily break and sometimes you can break the bottle too. If you want a stylish and technologically advanced wine bottle opener, then you are in the right place.

It takes about 6 seconds to open the bottle and you just control the buttons. There is no effort required. When you push the button, the cork screw goes down and lodges itself into the cork and then when you press the up button, the cork is opened!

70 bottles can be opened in one charge and it takes 2.5 hours to charge.
---
#18 – Xiaomi Vacuum Cleaner

The Xiaomi Vacuum Cleaner is unlike other vacuum cleaners in the market. First of all it's wireless, which means you can go to any room with ease without having to worry about plugging it in a socket.

It has a 100,000 rpm digital motor and has a 50mm inlet. It has numuerous heads that you can connect to the vacuum, if you are cleaning a sofa, you can use a smaller head that makes it comfortable to clean a sofa.

The Xiaomi vacuum cleaner is a life saver!
---
Buying Mi Home Appliances
The Mi Home product collection will help you automate your house and make everything efficient. We suggest Aliexpress as the portal to get Xiaomi products since they ship worldwide.
Read also:
Guide to Mi SMart Home Accessories
How Xiaomi Wifi Repeater works?