Spoilt for choices between Xiaomi and iPhone for your next smartphone? Check out our article on Xiaomi vs iPhone to know which one will suit you the best.
Ten years ago, the conversation about the best flagship smartphone revolved around the world's two biggest players in the smartphone industry.
On the Android side of things, we had Samsung and its Galaxy S series representing the best Android phone money could buy. In the other corner, we had Apple and its ubiquitous iPhone line of smartphones, which year after year continued to amaze the global market with its polished, premium user experiences and high-end tech.
Today, however, there's a new big player in the market: Xiaomi. After causing major disruptions in the smartphone market over the past decade with low-cost, high-performance options and consistently improving everything from build quality to the user experience, Xiaomi is now the biggest smartphone manufacturer in the world.
Xiaomi's latest high-end flagship, the Mi 13, is a very capable handset that can go toe-to-toe with Samsung's best and Apple's latest iPhone, the iPhone 14.
Related: Xiaomi vs Samsung
Xiaomi vs iPhone | Xiaomi 13 vs iPhone 14
So, which one is better? In my opinion, it depends on what you prioritize in a smartphone. If you're looking for a larger display and more storage options, the iPhone 14 might be the better choice for you. However, if you're looking for a more powerful processor and better camera capabilities, the Xiaomi 13 is the way to go. Ultimately, it's important to weigh the pros and cons of each device and choose the one that best suits your needs and preferences.
Xiaomi 13 vs iPhone 14: Design and Build
Let's start with the design. It's no surprise that the iPhone 14 has an iconic design, complete with a glass back and an aluminum frame, classic notch and camera module.
Its water resistance is impressive, with an IP68 certification that allows it to withstand depths of up to 6 meters underwater without damage.
On the other hand, the Xiaomi 13 offers a new design that includes a flat display with a high screen to body ratio, a glass back, and an aluminum frame. While it is also IP68 certified, it can only go up to 1.5 meters deep without damage.
Xiaomi 13 vs iPhone 14: Display
Moving on to the display, the Xiaomi 13's OLED panel looks more interesting with its wider diagonal of 6.36 inches, Full HD+ resolution of 1080 x 2400 pixels, 120 Hz refresh rate, Dolby Vision support, HDR10+ certification, and in-display fingerprint reader.
However, the iPhone 14 boasts a Super Retina XDR OLED display with a diagonal of 6.1 inches, a Full HD+ resolution of 1170 x 2532 pixels, Dolby Vision support, and HDR10 certification. While it has a standard 60 Hz refresh rate, it offers better color reproduction.
Xiaomi 13 vs iPhone 14: Performance
When it comes to specs and software, both phones offer flagship-class hardware departments. However, the iPhone 14 has the edge with its better optimization of the iOS operating system, allowing it to perform better despite having inferior hardware.
It is equipped with an Apple A15 Bionic chipset running at a max frequency of 3.23 GHz, 6 GB of RAM, and up to 512 GB of native storage.
The Xiaomi 13, on the other hand, offers a Snapdragon 8 Gen 2 mobile platform running at a max frequency of 3.2 GHz, up to 12 GB of RAM, and up to 512 GB of UFS 4.0 native storage.
Xiaomi 13 vs iPhone 14: Camera Module
Now let's talk about the camera. While the Xiaomi 13 boasts a triple rear camera including a 50 MP main sensor with OIS, a 10 MP telephoto shooter with 3.2x optical zoom, and a 12 MP ultrawide lens, the iPhone 14 lacks a telephoto sensor, only offering a pair of 12 MP sensors for the main camera and an ultrawide one.
Xiaomi 13 vs iPhone 14: Battery Performance
Lastly, battery life and charging speed are crucial factors to consider when choosing a smartphone. The Xiaomi 13 has a larger battery capacity of 4500 mAh compared to the iPhone 14's 3279 mAh.
However, due to better optimization in energy consumption, the iPhone 14 still manages to last as long as the Xiaomi 13 on a single charge.
Nevertheless, the Xiaomi 13 takes the lead when it comes to charging speed with its 67W fast charging and 50W fast wireless charging, making it convenient for users who are always on the go.
Xiaomi 13 vs iPhone 14: Price Comparison
In terms of price, the Xiaomi 13 is more affordable, starting from $584 , while the iPhone 14 starts from $790. Ultimately, the choice between the two phones would depend on the user's preference and budget.
Xiaomi 13 vs iPhone 14: Pros and Cons
| Pros | Xiaomi 13 | iPhone 14 |
| --- | --- | --- |
| | Powerful processor | A17 Bionic chip is powerful |
| | Triple camera setup with macro lens | Dual camera setup is versatile |
| | More affordable price point | Higher resolution display |
| | High refresh rate display (90Hz) | Wide color gamut and HDR |
| | Expandable storage (up to 512GB) | Secure and private operating system |
| | Fast charging with large battery (5,000mAh) | Wireless charging and MagSafe support |
| Cons | Xiaomi 13 | iPhone 14 |
| --- | --- | --- |
| | No IP rating for water and dust resistance | No expandable storage options |
| | MIUI interface may not be to everyone's liking | More expensive price point |
| | No wireless charging support | Smaller battery capacity (2,775mAh) |
| | Limited availability in some regions | Limited customization options |
| | No headphone jack | No fingerprint sensor |
Xiaomi vs iPhone | Xiaomi 12 vs iPhone 13
Xiaomi 12 vs iPhone 13: Design and Build
Both the Xiaomi 12 and iPhone 13 are premium smartphones and so they feature premium designs made from the best materials. Both devices look and feel great, and it all boils down to personal preferences.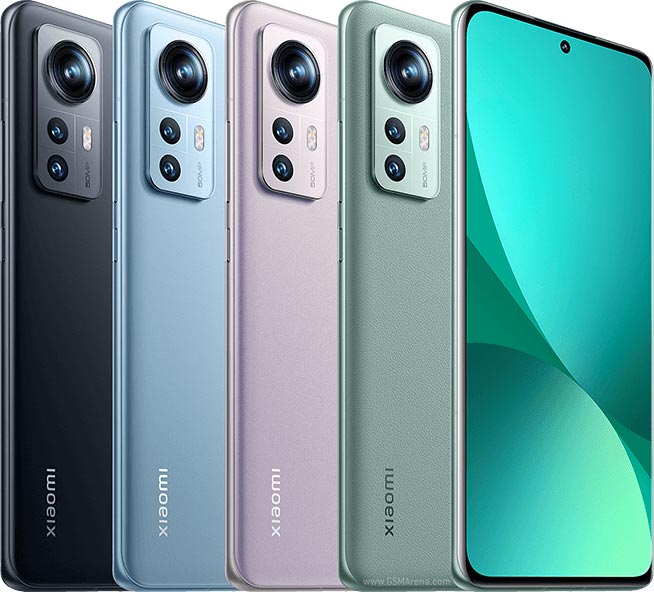 The Xiaomi 12 is bigger in every dimension except for the width phone compared to the iPhone 13. It is also a few grams heavier. Both phones feature metal and glass as the primary materials. Though the glass on iPhone 13 is supposed to be stronger than the one used on Xiaomi 12.
The Xiaomi 12 features an in-display fingerprint sensor, while iPhone 13 uses more robust facial recognition hardware with Face ID. The former also has a higher screen-to-body ratio at 89.2% when compared to iPhone 13's 86%. 
Xiaomi 12 vs iPhone 13: Display
Both the Xioami and iPhone feature some excellent displays. Xiaomi has opted for an AMOLED screen while Apple uses an OLED screen on the iPhone 13. In terms of picture quality, both screens are bright, sharp, and dynamic with excellent contrast.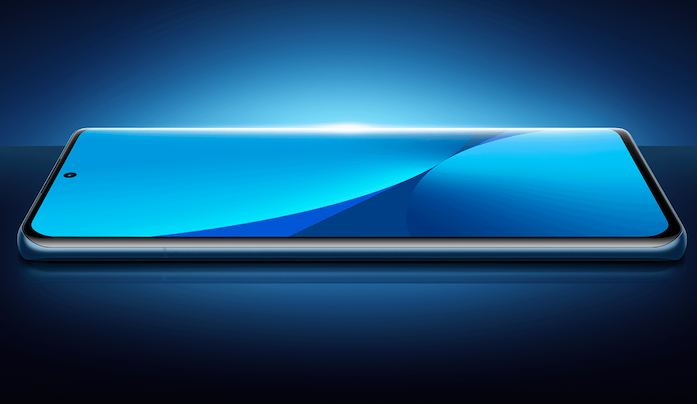 The iPhone 13 has slightly better color reproduction with a higher PPI, but the Xiaomi has a higher brightness. The iPhone 13 supports Dolby Vision while Xiaomi 12 can run HDR10+ content. So far, it feels as though both devices are inseparable when it comes to screen quality but that's not the case.
The Xiaomi 12 has some tricks up its sleeve thanks to the higher 120Hz refresh rate. It also features an LTPO display panel, so it can adjust the refresh rate depending on the content which will converse battery life. Xiaomi 12's screen is also better for gaming because of the 120Hz panel and better refresh times. 
And finally, Xiaomi 12 supports DC dimming and an Always-On display while the iPhone 13 doesn't. So overall, in terms of display, the Xiaomi 12 is significantly better than the base model iPhone 13.
Xiaomi 12 vs iPhone 13: Performance
Performance is an area where the iPhones have always been classed above Android smartphones. And it continues this year too. While the Snapdragon 8 Gen 1 has reduced the gap and sometimes even bests Apple's A15 Bionic, it has to sacrifice efficiency and consume a lot of power to do it.
This means while Xiaomi 12 and iPhone 13 perform exceptionally well, the latter has the advantage as I can keep up the performance for longer without thermal throttling. The Xiaomi 12 will also use a lot of power meaning battery life can take a hit (more on that later). 
When it comes to RAM and storage, the Xiaomi 12 offers 8/12GB LPDDR5 RAM options along with 128/256GB UFS3.1 storage options. The iPhone provides users with 4GB of LPDDR4X RAM and 128/256/512GB NVMe storage options. Both phones are fantastic in this area. 
Overall, the iPhone 13 performs better than the Xiaomi 12 across the board. So while Xiaomi 12 has a better display, iPhone 13 has better performance.
Xiaomi 12 vs iPhone 13: Cameras
Cameras are a deceptive area where specs don't tell you the whole story. This is a good example of the case, as Xiaomi 12 features some big specs while on paper the iPhone 13 sounds mediocre. But when pitted against each other I would choose the iPhone 13 for camera performance any day.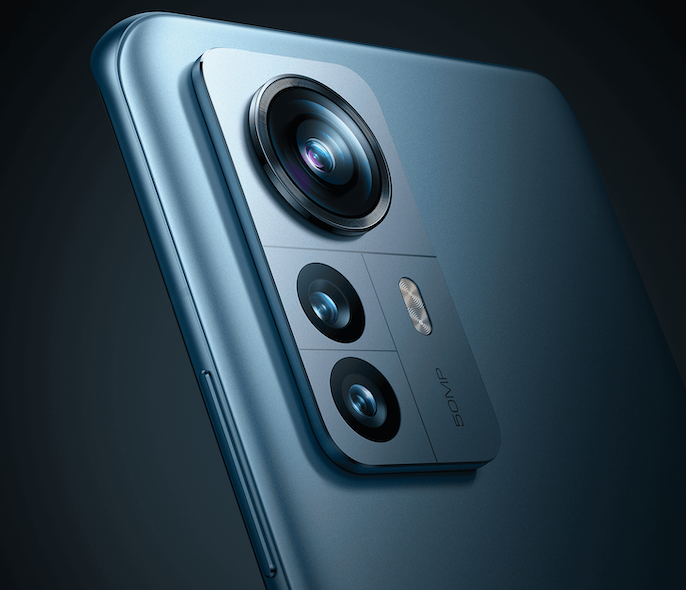 The Xiaomi 12 packs a triple camera setup on the rear with a 50MP primary wide sensor, a 13MP ultrawide lens, and a 5MP macro lens. The iPhone keeps it simple with a dual-camera setup, a 12MP main wide lens, and a 12MP ultrawide sensor. 
Surely, you must be thinking that 50MP is better than 12MP right? But not really. The Xiaomi 12 is close to iPhone when it comes to photos, with both phones capturing plenty of detail along with good dynamic performance and shadows in normal/daytime lighting conditions.
The iPhone 13 takes a victory when it comes to low light photography thanks to the physically large sensor allowing it to draw in more light. When it comes to camera features, Xiaomi offers more with a dedicated macro lens, but the iPhone performs better overall for photos. 
The iPhone 13 trounces the Xiaomi 12 when it comes to videos though both phones feature OIS. The iPhone 13 captures stabler and smoother videos compared to the Xiaomi 13. Xiaomi has better features like 8K video recording, and better slow motion, but loses out on the basics. 
For selfies, both phones are good, with the iPhone 13's 12MP sensor again edging out Xiaomi 12's 32MP sensor. 
So, when it comes to smartphone cameras, hardware is not the be-all and end-all, software tuning is just as important. Apple's software expertise allows them to take exceptional pictures and videos. While Xiaomi is close to Apple in pictures, it loses in videos. 
If camera performance is important to you, then iPhone 13 is the way to go. 
Xiaomi 12 vs iPhone 13: Software
Software is more of a subjective category as what some prefer, others might not. Regardless, here's the gist of it.
Xiaomi's Android 12 based MIUI 13 is better for customizability and personalization but it sacrifices stability with bugs and some half-baked features. Apple's iOS 15 is much more robust and stable but it doesn't offer even a fraction of the customizability options you can find on Android or Xiaomi.
So if you want a headache-free software experience, then go with the iPhone 13 but if you don't mind getting your hands dirty to personalize your smartphone and make it truly yours then get the Xiaomi 12. 
Xiaomi 12 vs iPhone 13: Connectivity
Both smartphones offer everything you need when it comes to connectivity. Though the Xiaomi 12 is better than the iPhone 13 by a small but significant margin. 
Xiaomi 12 offers Bluetooth 5.2 compared to iPhone 13's Bluetooth 5.0. Xiaomi also offers an infrared sensor. And finally, Xiaomi uses USB-C while Apple is stuck with the Lightning port. 
Xiaomi 12 vs iPhone 13: Battery
And finally, we arrive at the battery, another category where specs don't mean everything. The Xiaomi 12 features a larger battery capacity of 4500 mAh compared to iPhone 13's 3227 mAh cell. So Xiaomi should be better right? Wrong. 
The iPhone 13 has better battery life thanks to better integration between software and hardware. Xiaomi 12's Snapdragon 8 Gen 1 processor isn't doing it any favors either due to its high power draw.
Regardless of this, the Xiaomi 12 shines when it comes to charging performance. It features 67W fast charging capabilities while Apple offers only 20W charging speeds. Both smartphones have wireless charging but Xiaomi 12 can charge at 50W wirelessly, while iPhone 13 can do only 7.5W max.
Overall, when it comes to battery, smartphones are equally matched. You get longer battery life with the iPhone, while you charge the Xiaomi 12 in minutes.
Reasons to consider the Xiaomi 12
Higher display refresh rate – 120 Hz
Comes with 1273 mAh larger battery capacity: 4500 vs 3227 mAh
Newer Bluetooth version (v5.2)
Slow-motion recording at 1920FPS
Fingerprint scanner
Uses a faster type of memory: LPDDR5 3200 MHz
20% better performance in AnTuTu Benchmark (969K versus 810K)
Has 2 SIM card slots
Has a built-in infrared port
Reasons to consider the Apple iPhone 13
Waterproof body (IP68 classification)
Shows 42% longer battery life (36:13 vs 25:34 hours)
Better camera quality (According to DxOMark rating)
Apple releases software updates and supports their phones a few years longer than Xiaomi
10% higher pixel density (460 vs 419 PPI)
39% faster in single-core GeekBench 5 test: 1730 and 1246 points
The front-facing camera can record video at 4K
Ready for eSIM technology
Xiaomi 12 vs iPhone 13: Verdict
Both the Xiaomi 12 and the iPhone 13 are excellent smartphones. They trade blows with each other across all categories. While the Xiaomi 12 offers a better display, connectivity, and better charging technology, it loses to the iPhone 13 in the camera and performance department. 
While the iPhone 13 is the better smartphone since it is well-rounded, the Xiaomi 12 should cost considerably less. The iPhone 13 starts at $799, while the Xiaomi 12 will starts at $600. For that price, it offers a much better deal. 
I would only go with the iPhone 13 if you despise Xiaomi's software and don't have any budget limitations. If you are strapped for cash, the Xiaomi 12 should make you plenty happy.
About Xiaomi
Founded in 2010, Xiaomi Inc. first erupted onto the smartphone scene with the launch of the Redmi 1S, a high-value budget handset that offered a then-unprecedented price-to-performance ratio. In 2021, Xiaomi is now the largest smartphone manufacturer in the world, overtaking both Samsung and Apple for the top spot thanks to its wide range of devices available at the most attractive price points.
About Apple
If there's one smartphone company that needs no introduction, it's Apple Inc. Since the launch of the original iPhone – i.e. the smartphone that started a global revolution – Apple has consistently been at the top of the industry. Combining unique, patented high-performance tech, top-of-the-line build quality, and an unparalleled user experience courtesy of iOS, Apple has cemented its brand as one of the best smartphones money can buy.
Xiaomi Mi 11 Ultra vs iPhone 13 Pro/Pro Max
In this battle of the flagship smartphones, we're putting the Xiaomi Mi 11 Ultra against the Apple iPhone 13 Pro and similarly specced Pro Max to see which smartphone comes out on top. Of course, your choice of smartphone is going to boil down to a lot of personal preferences, but to help you find which smartphone is best for you, we've cut this review up into the different aspects of the flagship experience. From hardware design and build quality to the software-powered user experience, this is the Mi 11 Ultra versus the iPhone 13 Pro/Pro Max.
Xiaomi vs iPhone: Design and Build Quality
When it comes to design, it all depends on which smartphone resonates with you the most, but since we are talking about the two biggest, highest-spec handsets of the year, there's a lot to say about their design language.
From the design standpoint, the Apple iPhone 13 Pro and 13 Pro Max look nearly identical to last year's iPhone 12 Pro and 12 Pro Max (apart from the newer, bigger, and better camera hardware), though this may not necessarily be a bad thing. The biggest difference between last year and this year? Apple finally decided on making the notch on the iPhone 13 smaller than in previous models – a change that fans have been requesting since the iPhone X.
Apple smartphones are prized for their premium build and sleek design, and recent iPhones have been lauded for achieving iconic smartphone aesthetics, characterized by flat edges and a sleek metal finish.
On the 13 Pro and 13 Pro Max, you're getting Apple's signature CeramicShield on the front for unbeatable durability, a matte glass back with premium texture, and a surgical-grade stainless steel frame, sandwiched together to provide IP68 rated water and dust resistance.
While Apple's sticking to its guns with the same design formula it's been using for the past few years, Xiaomi's decision to go with something brand new and entirely different with the Xiaomi Mi 11 Ultra. Featuring show-stopping looks and the biggest camera bump we've ever seen on a modern-day smartphone, the Xiaomi Mi 11 Ultra makes customers a counter-offer to Apple's sleek, sometimes muted design, with something loud and unforgettable.
While the camera bump is bound to turn heads, Xiaomi falls a little behind in terms of overall build quality. That's not to say the Mi 11 Ultra is shoddily made – in fact, far from it.
As far as Android phones go, the Mi 11 Ultra's Gorilla Glass Victus front, ceramic back, and aluminum frame are all made to the highest specs, but Apple's premium chassis and patented technologies are hard for any smartphone manufacturer to live up to, even Samsung.
For example, the Xiaomi Mi 11 Ultra only comes with 1.5m of water resistance compared to the iPhone 13 Pro/13 Pro Max's resistance of up to 6m.
Xiaomi vs iPhone: Performance and Speed
In their respective niches, the Xiaomi Mi 11 Ultra and Apple iPhone 13 Pro/Pro Max are two of the fastest and most powerful smartphones to date. For Android users, the Xiaomi Mi 11 Ultra represents the highest-end mobile components available on the consumer market, while the iPhone 13 Pro and 13 Pro Max feature Apple's own silicon, and the highest performance ever.
Under the hood, the Xiaomi Mi 11 Ultra sports the Qualcomm Snapdragon 888 5G – the most powerful SoC on the Android smartphone market. For more demanding graphics processing tasks, the Snapdragon 888 5G outfitted on the Mi 11 Ultra relies on the Adreno 660 GPU – again, one of the highest-end graphics components available on a smartphone today.
Featuring an octa-core chipset based on 5nm architecture, the Mi 11 Ultra tops most smartphone benchmarks with scores like 817.225 on AnTuTu and 1132/3488 on Geekbench 5. On top of the high-end processor, the Mi 11 Ultra also offers up to 512GB of high-speed UFS 3.1 storage and up to 12GB of RAM. In real-life use, this translates to unparalleled speed and performance on an Android smartphone.
In the world of iOS, however, things take an even more exciting turn. Year after year, Apple's silicon gets better and better, with significant performance improvements with each iteration of the Apple Bionic chipset.
However, with the release of the iPhone 13 Pro and Pro Max and the newest Apple Bionic A15 chipset, the company boasts a staggering jump in computational power and efficiency that many have dubbed to be at least two generations worth of improvement. Currently, the Apple Bionic A15 blows anything on the Android market completely out of the water.
For comparison, the Apple iPhone 13 Pro Max scored an astounding 843,813 on AnTuTu, and nearly 50% better performance over the top-of-the-line Android phones on Geekbench 5 with a score of 1691/4626. The Apple iPhone 13 Pro and Pro Max also come with cutting-edge NVMe storage for blazing-fast read/write speeds on a mobile device.
Xiaomi vs iPhone: Battery Life and Charging
Flagship smartphones, for the most part, justify their typically exorbitant price tags by catering to the greater needs and demands of power users. As such, one of the most important things folks consider when buying a flagship smartphone is the battery. Can either the Xiaomi Mi 11 Ultra or the Apple iPhone 13 Pro and Pro Max keep up with even your busiest days? The answer for both these handsets is a resounding yes.
First, let's look at the Xiaomi Mi 11 Ultra and its absolutely monstrous 5,000 mAh battery. Despite its super high-powered components – the large display, the high-end processor, and the beast of a camera system – the Xiaomi Mi 11 Ultra delivers a two-day battery, featuring anywhere between 11 and 28 hours of screen-on time on a single charge.
What's even more impressive is that, right out of the box, the Mi 11 Ultra comes with a 120W fast charger, allowing users to charge their device from 0 to 100% in just a little over half an hour. That's blazing fast charging considering the size of the battery, even when you compare it with other Android flagships like the Samsung Galaxy S21 Ultra 5G which only charged up to half of that in the same time frame.
Now, let's see how the Apple iPhone 13 Pro Max stacks against the competition. The iPhone 13 Pro Max sports the largest battery ever in an iPhone, clocking in at 4,352 mAh. While significantly smaller than the 5,000 mAh battery boasted by the Xiaomi Mi 11 Ultra, the iPhone 13 Pro Max gets plenty of mileage from its battery, enough to rival or even surpass the Mi 11 Ultra.
iPhone 13 Pro Max users report roughly 68 hours of battery life with moderate use – that's counting some web surfing, photography, calls, and other tasks one might usually do on a regular weekday – which means this phone stays true to its promise of a two-day battery.
While the iPhone 13 Pro Max offers significantly higher-powered components over its predecessors, even the small increase in battery size has allowed for big improvements in battery life, thanks in no small part to the new and extremely powerful yet power-efficient Apple Bionic A15 chipset that powers the device.
Xiaomi vs iPhone: Cameras and Photography
It's a small minority of people who are willing to pay upwards of $1000 on a smartphone without expecting a top-of-the-line camera, and that's why for most flagship handsets, the biggest competition happens within the camera experience.
Xiaomi understands this fully well and therefore equipped the Mi 11 Ultra with one of the largest and most powerful camera systems we've ever seen on a smartphone (hence the massive camera bump). Outfitted with the brand-new GN2 camera sensor from Samsung, the Mi 11 Ultra now holds the title of having the largest camera sensor on a mobile phone.
Without getting too far into the hardware details, the Mi 11 Ultra comes with a triple-camera system – a 50MP main camera, a 48MP telephoto with up to 120x zoom, and another 48MP ultra-wide lens that offers a 128-degree ultra-wide-angle to let you get the most in your photos out of any other smartphone out there.
On the software side of things, the Mi 11 Ultra delivers a pretty standard camera app. It's fully-featured with all of the bells and whistles you'd expect from a flagship, plus a few AI-powered exclusives Xiaomi calls 'Movie Magic' to help you enhance your videos with high-quality filter and effects that call for some heavy image processing so you get your money's worth with that high-end SoC.
On the Apple side of things, the iPhone 13 Pro and 13 Pro max come with the most powerful camera hardware on an iPhone to date. While Android smartphones are constantly racing towards the latest and greatest camera hardware to fit into camera bumps of varying sizes, the iPhone's camera hardware has seen minimal improvements over the years, with Apple's focus being post-processing.
This strategy has worked out great for them so far, with iPhones being lauded year after year for their excellent photos and videos.
However, this time around, they've delivered one of the most significant camera hardware upgrades on the iPhone 13 Pro and 13 Pro Max, and that's in addition to the massive improvements in camera software and image processing courtesy of the future-ready Apple Bionic A15.
The result for users like you: the best photos you've ever gotten on an iPhone, with a huge leap in low-light photography and true professional capabilities with ProRes.
Xiaomi vs iPhone: OS and the User Experience
Since we're talking about two of the best flagship smartphones of the year, there are going to be some stark similarities in terms of performance, hardware, build quality, etc. The biggest difference between the Mi 11 Ultra and the iPhone 13 Pro and Pro Max? The entire user experience, courtesy of their respective operating systems.
The Xiaomi Mi 11 Ultra came with Android 11 out of the box, albeit with Xiaomi's MIUI 12.5 skin on top. MIUI is pretty standard fare for an OEM Android smartphone, and while many enthusiasts prefer stock Android, MIUI extends the feature set with some additional customization options, among other things.
In any case, it's definitely an Android experience, but MIUI can feel clunky at times, with numerous users commenting on its lack of polish.
Apple, on the other hand, can pretty much teach a masterclass on the user experience, with iOS widely considered as the superior operating system for most users. While the difference in customization options is significant – iOS is pretty much a fixed, standard experience, compared to Android's make-it-your-own aspect, both in terms of appearance and functionality.
The Apple iPhone 13 Pro and Pro Max come with iOS 15 out of the box, and the user experience overall is super polished, and the seamless integrations with the rest of the Apple Ecosystem are still unmatched by any other operating system in the world, smartphone or otherwise, at least for most users.
Xiaomi vs iPhone: Price Difference
The cost distinction between Xiaomi and Apple smartphones is substantial. This encourages people to buy Xiaomi phones. Users who don't use their phones frequently and only want a phone for basic needs favor Xiaomi over the nearly three-fold more expensive iPhone.
Without a doubt, Xiaomi wins because Apple products are pricey. However, Xiaomi phones may be purchased at incredibly low costs. On Xiaomi, you may get products at half the price that function similarly to Apple products. If cost is a concern for you, you might give goods from the Xiaomi ecosystem a try.
Xiaomi vs iPhone: Conclusion
For the Android enthusiast, the Xiaomi Mi 11 Ultra is everything you want in a smartphone, with its killer specs, high-end camera system, AI-powered features, and impeccable build quality rightfully earning its title as the 'Samsung Killer'.
Xiaomi has overtaken both Samsung and Apple in the smartphone market, and with a 2021 flagship like the Mi 11 Ultra, it's easy to see how it managed such a feat. Similarly, the new Xiaomi 12 takes up the fight against Samsung S22 and the iPhone 13.
However, despite its high price tag, the Apple iPhone 13 Pro/Pro Max offer unprecedented improvements across the board – from imaging, to the battery, to the extremely high-tech Bionic A15 silicon – and we're fully expecting this smartphone to be fast, powerful, and relevant for years to come.
Xiaomi vs iPhone: Number of Users
According to the Counterpoint market research agency, Xiaomi, which has been the market leader in India for years, would surpass Samsung in terms of sales by 2021. It has been reported that Samsung has fallen behind Xiaomi as a phone seller in recent years.
Cheapness is undoubtedly one of the factors driving Xiaomi's user base growth, but the quality is a requirement for growth as well.
Xiaomi will overtake Samsung and Apple in 2021, according to the Counterpoint company. Huawei bans are listed in premium smartphone listings, among other things. Users of Xiaomi are relatively numerous.
Therefore, even though Apple appears to be more popular than Xiaomi, Xiaomi's sales are higher than Apple's because Xiaomi has more products than Apple. It seems that Xiaomi takes the lead in this.
Xiaomi vs iPhone: FAQs
Is Xiaomi better than iPhone?
While Xiaomi has closed the gap to brands like Apple and Samsung, they aren't better in terms of overall quality. What Xiaomi phones do better than iPhones, is that they offer better deals and value for your money. 
What do Xiaomi Smartphones do better than iPhones?
There are a few categories where Xiaomi smartphones are better than iPhones. These include display quality, performance per dollar, and battery technology. Xiaomi smartphones are also much more affordable making them better deals. Xiaomi's software though unreliable offers tons of customization and personalization options. 
What does iPhone do better than Xiaomi Smartphones?
iPhones are overall better devices than Xiaomi smartphones (but they do cost more). They have better performance, better camera capabilities, especially in the video department. iOS is also much more reliable and Apple offers years of software support. While iPhones cost more, I would choose them if longevity and performance are important factors.
Also Read: